A Gift for Your Library!
In Celebration of Our 35th Anniversary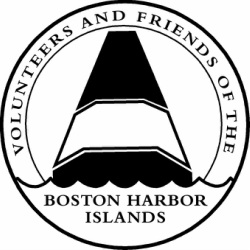 In celebration of our 35th Anniversary, the FBHI donated copies of three books to more than 20 neighborhood libraries and to the libraries of the schools whose students have visited the islands with the Harbor Connections Program.

Park brochures and maps were also given to each library.

Books included:

East of Boston: Notes from the Harbor Islands, by Stephanie Schorow. For the traveler with a sense of humor and a spirit of adventure, Stephanie Schorow proves you can still embark on a voyage through the Boston Harbor Islands. A practical guide, complete with camping tips and driving directions, East of Boston's droll travelogue takes the measure of these gloriously wild Edens, all within sight of the city's skyline. 158 pages.

—OR—

Discovering the Boston Harbor Islands, by Christopher Klein An indispensable guide to help you plan your island adventures. Complete with a thorough resource guide, maps, 150 full-color photographs and historical images, and sidebar interviews with people who know and love the harbor islands. 223 pages.

-and-

Kings Handbook of Boston Harbor, by Moses Foster Sweetser 1888 Centennial Edition! A comprehensive look at the history of Boston Harbor and its Islands, with over 200 illustrations. It describes the lifestyles, activities, and port events so vividly that the reader feels transported to the 19th century. 304 pages.


-and-

Chestnuts, Galls, and Dandelion Wine, by William D. Perkins Bill describes the plants found on the Boston Harbor Islands and provides identification and tips on what is and is not edible, as well as a wealth of information about the folklore of the plants found on the Islands. 128 pages, with illustrations.



---
---
2009-2011 Library Display Locations:
2009


Abington

Braintree

Brockton

Brookline

Canton

Halifax

Hanover

Hanson

Holbrook

Middleboro

Penbroke

Randolph

Stoughton



2010


Abington

Attleboro

Braintree

Canton

Cohasset

Dedham

Duxbury

Easton

Foxboro

Halifax

Hanson

Holbrook

Hanover

Hyde Park

Hull

Mansfield

Milton

Needham

Norfolk

Norton

Norwell

Norwood

Pembroke

Plainville

Plymouth

Quincy

Randolph



2011


Attleboro

Cohasset

Dedham

Everett

Foxboro

Hanson

Holliston

Malden

Newton

Plymouth

Revere

Sherborn

Somerville

Wellesley

West Bridgewater

Weston

Winchester

Winthrop