Welcome!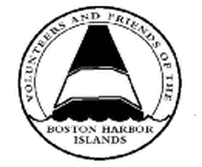 Welcome to the web page of the Friends of the Boston Harbor Islands. Our group of spirited volunteers has worked on behalf of the islands for three decades (since 1979!). Our non-profit group leads tours, provides visitor service, hosts activities and educational programs. If you see someone in a blue shirt on the Boston Harbor Islands, chances are it's a Friend. [banner photo by Paul King] SCROLL DOWN OUR PAGES TO SEE ALL OF OUR CONTENT. Please note, to use PayPal, our credit card processor, you do not have to sign up for a Paypal account, you can use your existing credit card.

---
You can virtually visit the Islands Online Year - Round with many photos of Thompson, Calf, Rainsford, Graves Light Station and Outer Brewster Islands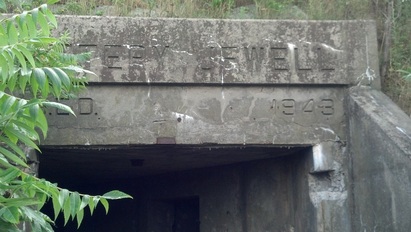 Can't make it out - or interested in seeing what you might see on one of our trips? Visit the islands online via photos by some of our Friends - Click on the island names below to start your journey!
---
---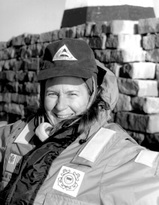 Karen O'Donnell - November 20, 2014
A long-time Boston-area environment activist, union leader, and former Massachusetts state legislator, died in Cambridge, November 20, 2014, after waging a spirited two-year fight against brain cancer. She was 60. A native of Washington, D.C., Karen grew up in the tree-lined neighborhood of Cleveland Park and graduated from Woodrow Wilson High School. She moved to the Boston area to attend Northeastern University, where she graduated in 1977 with a degree in biology. She never left a region that seemed willing to embrace her progressive ideals. Karen was always pushing boundaries.
To read more of her obituary and see additional photos please click
HERE/KAREN
See more at: http://www.legacy.com/obituaries/bostonglobe/obituary.aspx?n=karen-odonnell&pid=173389886&fhid=29455#sthash.w53dSsMG.dpuf
---
Donate to the Karen O'Donnell Memorial Fund c/o the FBHI. Consider making a one-time donation, or a "Subscription Donation" (a set amount monthly over 12 months to maximize your donation over an easily budgeted amount). "Hospital Shoal" = $10/month, "Sheep Island" - $25/month, "Nix's Mate" - $50/month. Thank you.
---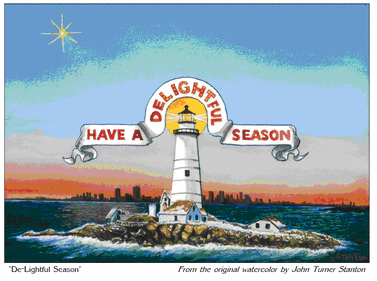 2016 is the 300th anniversary of
Boston Light.
To learn more about planning and special events go
HERE
.
FBHI is a member of the Tricentennial Committee.
---
---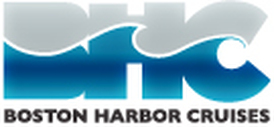 FBHI MEMBERS GET A
20% DISCOUNT
ON ALL
*
BOSTON HARBOR CRUISES TRIPS
. BHC has an extensive selection of trips including harbor tours, harbor island transportation, USS Constitution tours, Charles River & locks tours, high-speed Codzilla tour, and high speed ferries to Provincetown.
SEE THE WEB SITE
. FBHI members get this discount either on line or at the ticket booth.
*
" FBHI members with proof of membership will receive the Senior Rate when riding from Hull on the inter-island shuttle. There is no FBHI discount on the Hingham commuter/island boats because these are MBTA boats.
FBHI members going on Boston-based Boston Harbor Cruises excursions will continue to receive a 20% discount either online or at the ticket window with proof of membership.
---
_ EDWARD ROWE SNOW DAY was held on AUGUST 24, 2014

Sunday, August 24 Edward Rowe Snow Day was celebrated on Georges Island within Boston Harbor Islands National Park area with a variety of programs. The annual "Snow Day" event on Georges Island is free to all visitors. Events included: Island tour by Mr. Snow's daughter Dolly Bicknell and a film about Mr. Snow's life and contributions to preservation on Boston Harbor. Brian Tague, president of Friends of Flying Santa and Sally Snowman USCG Keeper of Boston Light will joined us on island as well. Photographers shared their pictures of New England lighthouses past and present. There was also a treasure hunt for the children. Dolly Bicknell read one of her father's stories and brought a birthday cake for all to share.

"Snow Day" activities took place from 11:30 to 2:00 p.m. and will honor the many contributions Snow made as local historian, newspaper columnist and radio personality. Snow wrote a column for The Patriot Ledger for many years. Snow is remembered fondly as the man who worked tirelessly to preserve Georges Island's Civil War-era Fort Warren.

Edward Rowe Snow started helping the Flying Santa program in 1936, begun some years earlier, and he continued until the late 1970s. The Friends of Flying Santa carry on this New England tradition of providing holiday gifts and other supplies to isolated lighthouses.

The master of ceremonies of "Snow Day" was David Skill of WATD Radio – 95.9 FM. Skill is a member of the Friends of the Boston Harbor Islands. He has done feature series on the radio about the Boston Harbor Islands and narrates on FBHI Lighthouse Cruises.

"Snow Day" is sponsored by Friends of the Boston Harbor Islands, Friends of Flying Santa and the Massachusetts Department of Conservation and Recreation.


---
---
---
VOLUNTEER!


Volunteer Job Descriptions have now been posted on our
Volunteer Page
. Interested? Check out the page, read the description and then complete the online form. And if you're a State Employee, you may be eligible to make use of
SERV
Time
.
---
---
INSTANT Membership Online

YOU Can help the Friends of the Boston Islands every day with an easily budgetable donation. Donations will be withdrawn from your credit card for a 12 month period. Consider this wonderful and easy option! The Friends are truly a 'grass roots' organization, a donation from you goes a-long-way. Donors that donate using the 'subscription' method become members with all of our membership benefits. For the cost of just a pot or two of coffee, you can make a difference! Thank you.
---
Benefit for Members - 20% off a boat haul at Admiral's Hill Marina
& Fuel Discount!

While supporting the FBHI with a generous donation for our Boat Show Raffle, Admirals Hill Marina has also offered a 20% discount off of a boat haul (haul only). Members receive this valuable benefit to boat owners who have repairs to make, bottoms to paint, or for winter storage. Please visit their web page and thank Admiral's Hill Marina!
Admiral's Hill Marina has a fuel dock, repair crew, 50 ton travel lift and large yard for repairs and boat overhauls. A helpful staff and ample parking, as well as a fuel dock fill out the many needs of boaters.
Admirals Hill Marina is granting card-carrying FBHI members a 15 cent per gallon discount off the pump price at Mystic Fuel, no additional discounts apply. So, if Mystic Fuel is charging $4.00 a gallon for diesel, Admirals Hill Marina will discount that 15 cents per gallon, to $ 3.85 per gallon. If you need a lot of fuel, or are a frequent cruiser, you know how this savings can add up!
CLICK on JOIN to Join the Friends of the Boston Harbor Islands!
---
---
---
Old Cell Phone?


Support the Friends by donating your old cell phone via
Cellphones For My Cause
. Cell phones contain heavy metals as well as precious metals and should not be land-filled or just thrown away. Help the environment, while helping the friends. Click on
Cellphones For My Cause
to learn how!
---