Get involved - volunteer with the Friends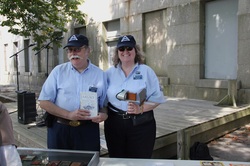 As advocates and providers of direct volunteer service the Friends have expanded our educational, environmental, and recreational opportunities in the Boston Harbor Islands National Park Area.


Volunteering with The Friends
The Boston Harbor Islands call out with a sense of mystery to each individual in a special way. Come and find your place on the islands and help visitors discover the beauty of the Boston Harbor Islands!
What the FBHI Volunteers "Do":
Since 1979, Friends volunteers have served on the Boston Harbor Islands As ambassadors. They give their time to help visitors learn about the history and recreational opportunities that this special park resource offers.

Visitor Service Positions
Available on the Boston waterfront and several of the islands, these positions are
a great way to learn about the islands and interact with visitors.
This is an outdoor position, so you will be exposed to varied weather conditions
You will need enough mobility to be able to move around easily and be able to deal with boat gangways and uneven ground conditions.

Campground Host (overnight) volunteer positions
Does the idea of camping overnight on the islands appeal to you?
Available on some islands during the summer season, this volunteer opportunity can provide lots of fun interacting with families, helping them learn about the islands and set up their camp site. You will help them learn about the natural resources on the islands through special programming and enjoy just being out of doors.
You will need your own basic camping gear, (tent, sleeping bag, cooking equipment, and water).
Most assistance is needed on weekends when the sites are full and the islands are busy.
A consistent weekend schedule is required.
You will need to be comfortable helping in varied weather conditions and physically able to assist with camping gear. Also whether you drive to Hingham MA and take a boat or depart from Boston with a longer boat ride, this position requires a longer time commitment.
Helping at Boston Light (Little Brewster Island)

For this is very popular volunteer service position, you will need to attend a classroom training and training on island, both offered only once a season in the Spring. On island, you will work with the lighthouse keeper and volunteers from the U.S. Coast Guard Auxiliary. You will be required to study an interpretive guide and write a lesson plan for your volunteer area at the Light. You will be asked to commit to at least 3 volunteer days at the Light with specifically assigned volunteer duties.
Training for 2017 will be offered on Sunday, May 7, at Coast Guard Base Boston. Pre- registration is required.
Would like to serve on the mainland?

You can help with displays, talks, office and membership projects, and research and archive projects.

Want to give it a try?

To get started, send an e-mail with your contact info, a general description of your area of interest the most convenient time and a phone number to contact you if you would like to talk over the program in greater detail.
e-mail: info@fbhi.org
​
---
Are you a State Employee?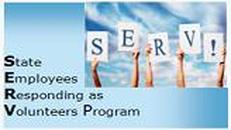 Some
state employees may volunteer during regular work schedule up to one day per month with supervisory approval. The Friends are an approved non-profit for this program. Click on
STATE EMPLOYEE SERV
to learn more.
---