Get involved - volunteer with the Friends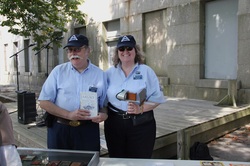 Volunteer Opportunities 2018
Since 1979 the Friends of the Boston Harbor Islands have enlisted the help of and have trained individuals to provide volunteer service on Boston Harbor. They have built up a knowledge base enabling them to assist visitors in discovering the harbor's stories and exploring its landscapes. FBHI volunteers have been involved with programs and projects for the Boston Harbor Islands National and State Park since it was first established. From the Boston waterfront to Boston Light they have helped visitors learn about the natural history, human stories and environmental treasures that make the harbor come alive.
As the National Parks of Boston system evolves new volunteer opportunities become available. The harbor islands are one piece in a larger puzzle of diverse programming and Boston history.
Volunteer Opportunities that may interest you:
Volunteer with park rangers on Boston's waterfront
Volunteer helping visitors on Georges or Spectacle island
Help out on FBHI boat trips
Learn to present a talk at a local library or to a group
Help out with publications and mailings
This season volunteer positions are available at the Park Welcome Center in Boston, in the Charlestown Navy Yard, and a limited number of positions are open on Georges Island and Spectacle Island. You may contact either the FBHI Coordinator of Volunteers or the National Parks of Boston Coordinator of Volunteers for more information.
As advocates and providers of direct volunteer service the Friends have expanded our educational, environmental, and recreational opportunities in the Boston Harbor Islands National Park Area.
Volunteering with The Friends
​
FBHI is recruiting volunteers to help out on Georges Island, Spectacle Island, Boston's waterfront and the Charlestown Navy Yard.Help is needed with FBHI publicity projects and merchandise and boat trip ticket sales.
There are many ways that you can help out around Boston and the harbor in 2018.
This is a chance to learn about the harbor and its surrounds, meet new people, assist visitors to Boston and get to know boston's parks.
There are a few positions available on the islands, and 4 hour shift positions on Boston's waterfront and the Charlestown Navy Yard. You will receive training and staff guidance working along side experienced volunteers, learning as you serve about the history of the area and how best to answer visitor questions.
e-mail: info@fbhi.org or visit our Facebook Fan Page
---
Are you a State Employee?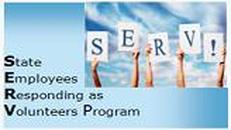 Some
state employees may volunteer during regular work schedule up to one day per month with supervisory approval. The Friends are an approved non-profit for this program. Click on
STATE EMPLOYEE SERV
to learn more.
---